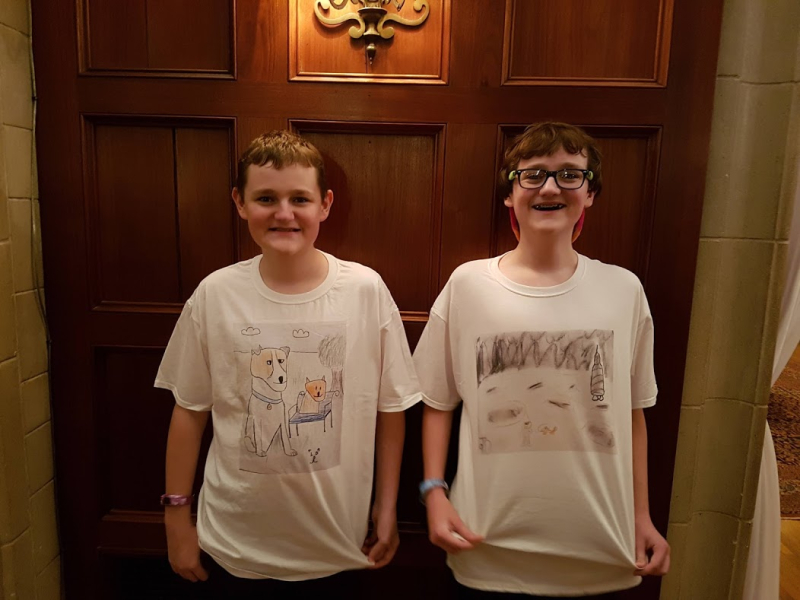 ART 01 - Drawing Animals in Ink (Ages 12-15)
with Anna Trodglen
$10000
**This class skips Sept. 2**
In this class we will learn various black and white techniques, as well as a little anatomy and perspective. We will also learn hatching and stippling to create depth and volume.  Using the five line system, which helps break everything down to simple shapes, the student will create pictures which they can be proud of.
We will use pencil for the first two weeks, followed by two weeks of pencil and pen, following with pencil, ink wash, and pen.
Animals selected are:  Tigers, squirrels, whales, raccoons,meerkats, and alligators.
Supply List:
#2 pencils and sharpener
Pink pearl eraser
Bottle of India ink in black
Medium sized mop brush
One very fine tipped brush
Box of 10 ultrafine markers in black
Box of fine markers in black
Tiny tube of white watercolor paint
11x14 mixed media pad
Small clear bottle for mixing ink in that will fit the mop brush.
You can order your supplies and have them ready for you at your first class by ordering from Binders! Drawing Animals in Ink supply list available here: https://bindersart.com/supply-lists/11763-callanwolde-drawing-animals-in-ink-with-anna-trodglen.html
About the Instructor:  Anna Trodglen - Anna studied drawing and painting at Ga State University.  She drew dogs at a local groomers for two years and for the past twelve years has drawn animals at fairs, zoos, American Kennel Club shows, pet stores, and arts events. She is a many times published author and illustrator of both children's and adults' books.
Aug

26

-

Sep

30th

,

2019

Mon

for

5 weeks

from

4:00 - 5:00 pm
Carriage House, Ground Floor
980 Briarcliff Road Northeast
ATLANTA, GA 30306 Get directions
Room: Painting/Drawing Studio 1