Filter by Category
Yoga & Tai Chi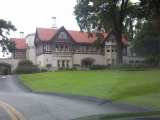 VTAI CHI 201 - Tai Chi: Beginning & Advanced
with Mali Harrell

Jul 6, 2020 at 6:30 pm

, runs for 4 weeks
This class is taugh virtually through the Zoom App. 
Tai Chi Chuan is a Chinese Martial Art that combines self-defense with meditation and breath control. It is practiced today primarily for its health benefits, stress relief and relaxation.  The slow flowing movements are designed to stimulate the flow of energy or chi, in the body with the ultimate aim of rejuvenation and increased longevity.  The slowness also allows the mind to be actively involved so that one's awareness directs the movements, integrating one's body, mind and spirit.  This class is appropriate for beginners, as well as more experienced students. 
Will run
YOGA 201 - Yoga for Life
with Kate Holland

Jul 7, 2020 at 6 pm

, runs for 7 weeks
This 90 minute course is for the serious practitioner who utilizes the ongoing study of asanas and pranayama with the addition of mudras (hand gestures) and the yoga of sound or mantras. This level of study will bring deep levels of relaxation and the opportunity to cultivate the practice of meditation.  Please bring a yoga mat.
Pre-requisite Beginning Yoga I and II or instructor permission.
About the Instructor:  Director of the Yoga Program, Kate Holland, has been teaching and practicing yoga in Atlanta, since the late 90's. Her teachers Yogi Amrit Desai and Divine Mother Karunamayi have instilled in her the beauty, spirit and classical teachings of the lifelong study of yoga. Her classes are inspiring to new students and compelling for ongoing practitioners who want to grow in their practice and be involved in community service.
Will run